Have you noticed that students are no longer in a classroom when they have a sub? Rather, they are sitting in the cafeteria or the gym with multiple other classes without a substitute teacher.
NVD has made the decision to cut substitutes because of budget cuts. 
They no longer have any classroom coverage and instead have a few teachers take on the role of monitoring numerous students during their hall duty. 
This has become the talk of the school because it has been a little challenging to navigate this for both teachers and students. 
However, the situation does seem to be working out fairly well for both parties.
A lot of students, even though it's not good for them, like the change because of less need to do work and follow teacher instruction.
"Personally, I don't mind it because I'm able to complete other work once I'm done with the work given by my teachers," junior Chloe Poirot said.
Students like being able to do other work during these periods and not be reprimanded by an adult. 
"I like this better because it gives a change of scenery than an everyday classroom," Poirot said. 
A change of atmosphere and people have been something that the students don't mind. They actually enjoy being able to talk to kids and move around without as much supervision.
NVD's attendance secretary, Diane Jeffs, is in charge of taking attendance and organizing all of the classes whose teachers are absent that period. 
"If you're only with three or four classes in the cafeteria you can handle it on the one side, that's manageable… when it's a lot more classes it's hard to manage," Jeffs said. 
Jeffs found an alternative to the cafeteria when class sizes needing coverage get too large.
"To help manage, I've asked the administration if we could use the auditorium," Jeffs said.
The auditorium has been a better place to hold classes than the cafeteria when it becomes more than four classes. 
"There's two subs that will come and work for us but they can only do it maybe one or two days a week, and they're great, they actually really do follow it in there for us which is good," Jeffs said.
Both the teachers and students seem to be doing just fine with the new switch. However, there is definitely room for improvement, and the question of the students doing their work still stands. 
"It's on the onus of the teacher. If you left work that they have to do, it should be getting done. What would change if they were in a room with a substitute?" Jeffs said.
The teachers at NVD seem to be in conflict with the new change. A physics teacher here at Northern Valley, Hillary Aumack, has had to cover the sub-periods multiple times.
"I don't feel like the students are as likely to get work done that I assign.  In the past, I could leave handouts/worksheets for my students to complete when I was out.  That isn't able to be done now," Aumack said.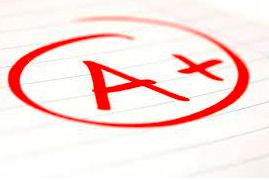 Even though teachers feel like work is not getting done, there is not much else that can be done at the moment.
"I think that this is the best solution at this point in time," Aumack said. 
Both students and faculty have had to adjust to this new normal. 
"I would be on a duty assignment during the periods that I have had to cover anyway.  Would I prefer to be at the duty? Yes, but it is what it is.  Like any change, there was a period of adjustment, but I think both the students and the teachers are adapting," Aumack said.