A recent TikTok trend to determine if a person looks better with silver or gold jewelry is trending among social media users as they question their choice of everyday accessories. Two popular filters, "Green to Pink" and "Undertone Analysis" have become widely used to determine whether silver or gold jewelry suits a person best.
When using the "Green to Pink" filter, if a person's face appears pink, this indicates that person has cool undertones and thus silver jewelry would look best on them. If the individual's face appears yellow or orange, it is said that gold jewelry suits them best. The "Undertone Analysis" compares a user's face side by side in front of a gold background and a silver background so that they can determine which type of jewelry looks better with their skin tone.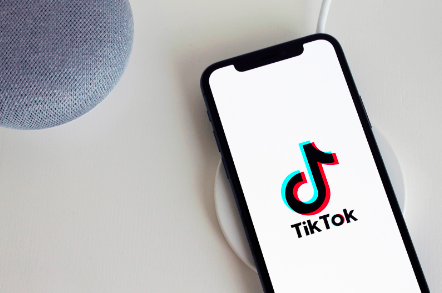 TikTok filters have a clear influence on society's day-to-day decisions. However, some may feel that these filters are inaccurate in determining which type of jewelry suits a person best. Sophomore Olivia Jagid does not feel these gold vs. silver TikTok filters are very effective.
"I believe that many people on TikTok like to think that it [TikTok filters] does or proves something, but honestly, I never see a difference. I don't believe they are effective as they don't really change anything," Jagid said. 
TikTok and social media in general tend to have large influences on the accessories and type of jewelry people wear on a day-to-day basis. Whether a person is introduced to a new style or color, social media influences many new trends and popularizes new styles. 
"TikTok has introduced me to new trendy brands that I love," Jagid said. "I don't think my jewelry would be as trendy and cool if it weren't for TikTok." 
Many agree that cooler skin tones look better with silver jewelry and warmer skin tones with gold, but despite what looks best with their skin tones, some prefer to wear the type of jewelry they want regardless of what statistics and research may tell them. Freshman Chelsea Zirin is one example of this different behavior.  
 "I think I look better with silver jewelry, but I wear gold because I feel like there's more variety of gold jewelry online to purchase," Zirin said.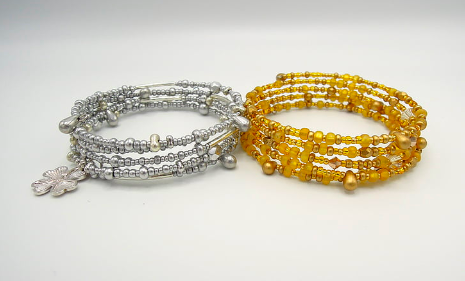 Another popular method to determine which type of jewelry to wear is known as the vein method. This method suggests that if the veins on an individual's wrist are blue or purple, silver jewelry compliments them best and if their veins are green on their wrist, gold jewelry would supposedly look better on them. However, Jagid feels there are better ways to determine which type of jewelry suits an individual best rather than TikTok filters or the color of one's veins.
"I think the factors you should consider are your eye color, hair color, and your skin undertones. When looking at someone, the color of their veins shouldn't determine what color jewelry they should wear" Jagid said. 
In the end, whether it be a TikTok filter or vein test, the debate over whether silver or gold jewelry compliments a person best still continues. Though social media tends to have a greater impact on contributing to new styles and controlling the everyday looks of its users. Junior Charli Goldstein feels that social media's large influence over society's everyday use of accessories and looks is beneficial. 
"I honestly enjoy how on social media anyone can dress how they want and wear what they want," Goldstein said. "The accessories on social media allow for other people to be confident in what they want to wear and I like seeing everyone be creative with fashion."