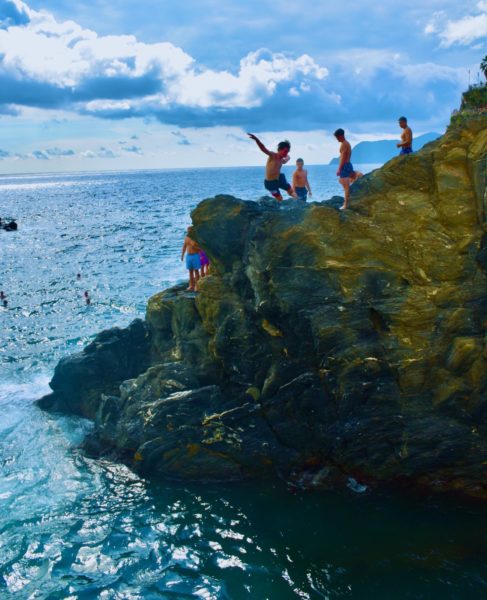 A select group of NVD and NVOT students joined together and traveled all the way to Europe for a 17-day Italian trip. Although it wasn't school-sponsored the preparation for this trip was above and beyond.
Profs. Rubano and Innocenti have always taken students to Italy every couple of years. This year was just the year for the trip's return. Prof. Rubano decided to organize this trip and it ended up being the longest trip ever planned between the two teachers. Profs. Rubano and Innocenti have both been teaching for around 20+ years and love these kinds of trips because they expose their students to the real world. Junior Laura Dank explains how she enjoyed the experience.
"I didn't get homesick I was actually really excited to go out on my own and explore Italy and its culture. It was so much fun but there was a part of me that missed my family", she said.
From traveling to Lake Como, Bergamo, Cinque Terre, and more, these students were bound to have a trip of a lifetime filled with new memories and newer and stronger bonds. Junior Emma Argenziano explains how it was difficult at first to adjust to being away but her connection with her friends grew strong.
"It was definitely a big adjustment but in the end, I was beyond grateful for the experience and I felt like the bonds between me and my classmates and friends grew stronger on the trip," she said.
So many memories come with this trip and everything that happened will always be remembered by those who went. Prof. Innocenti recounts her favorite memories from the trip.
"Another great memory is of my students cliff jumping in Cinque Terre after a long hike. I could tell how happy and free they were. That day was filled with laughs and excitement," she said.
This 17-day trip is one of the longest trips that has ever been planned. Leading up to the trip there was a lot of preparation that went into everything. From Zoom meetings to in-person meetings consisting of questions and concerns, especially about how long the trip was. In the end, the trip was organized accordingly and everything went semi-smoothly. Prof. Innocenti talks about how she felt about the length of the trip.
"A part of me thinks 17 days were too many, I usually prefer a 9-day trip. On the other hand, by the end of the tour kids were saying they wish they could stay even longer! The trip was filled with so many enriching experiences and teaching moments. Yes, people lost suitcases, were tired, and got homesick but overall it was a success," she said.
According to the students that went, this trip was unforgettable and filled with so many memories even the teachers, chaperones, and parents said so.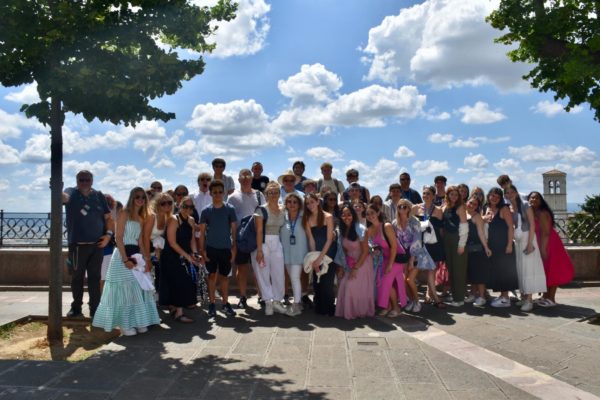 Prof. Innocenti spoke about this and future trips.
"I would definitely go again but it would be hard to replicate this particular experience. Who knows if I will ever have the chance to travel with a group as wonderful as the one I took this summer", she said.