The Four Norsemen Achieve All-American Honors
Last weekend, the New Balance Indoor Track Nationals took place. Demarest had athletes participate in the Shuttle Hurdle Relay, 60M Hurdles, and Long Jump in Boston.
To qualify for nationals, athletes must hit a certain time, height, or score during their season. During the Bergen County Relays, the boys and girls shuttle hurdle relay teams qualified for nationals. 
The Boys Shuttle Hurdle Relay, consisting of Jack Attali, Andrew Tandler, Liam Paneque, and Chase Marks, finished second at nationals and earned the title All-American in a time of 31.18 seconds.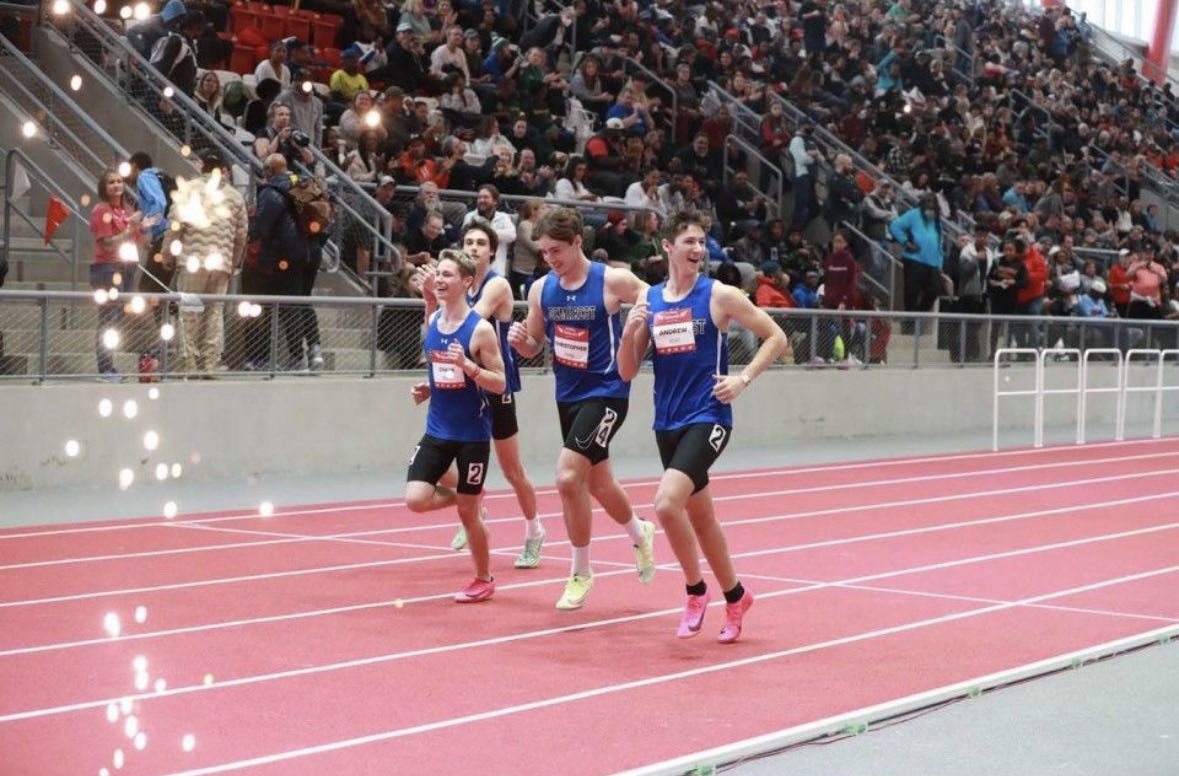 All-American is a title given to outstanding U.S. athletes in sports. For this meet, athletes who finish in the top six in their event are given All-American recognition. 
Andrew Tandler, a hurdler, jumper, and pentathlete, was part of the shuttle hurdle relay team. 
"Our hurdle team is extremely competitive. We are constantly trying to push each other as hard as possible," Tandler said. "When I crossed the line for my segment of the race, I was hit with a burst of excitement because I knew I put my team in a spot to succeed."
Tandler will also be competing in track and field at Bucknell University. 
"I think we will all be taking a week off to recover from our long exciting season. However, once spring starts, I will be working… to try to be the best I can be in the hurdles, long jump, triple jump, and high jump," Tandler said.